I cannot close the cover of the Performer Compact vacuum cleaner. What can I do?
Either there is no dustbag in the appliance or the dustbag has not been inserted properly.
The cover can not be closed if no dustbag has been inserted or if the cardboard tag of the dustbag is distorted. Also check if the blue dust bag holder is correctly in place.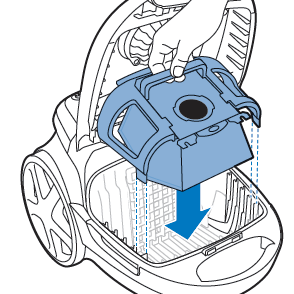 If the solutions provided do not help to solve your problem, please contact the Philips Consumer Care Center in your country. Contact Page